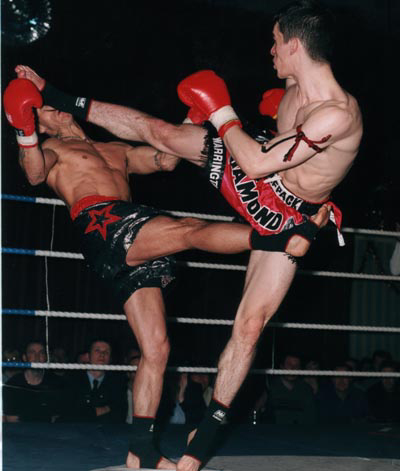 Martial arts schools that are legitimate, like the Wolf-Gym Warrington Kickboxing Studio, will have their achievements listed for people to view just as we have on our 'latest news' page.
The Instructors will also have their own background listed as well as clearly display their certification.

Checking the background and achievements of a Club and its Instructors can not only help you to decide the best places to join, but help you to avoid 'Cowboy' setups.

Unfortunatelty in recent times there has been a substantial increase of people suddenly becoming Instructors in 'Mixed-Martial-Arts systems / Thai-Kickboxing / Freestyle-Combat' etc...

They tell people that they don't need qualifications and / or background experience as they are just offering 'some personal training fitness sessions' etc... which is ridiculous, as professional Martial Arts coaching is a highly skilled and very serious occupation!

If you are aware of what to look for, you will see immediately that they have no true lineage, ( background of training and becoming certified from a Japanese or Thai Instructor ), and any true legitimacy to be operating within the martial arts industry.

Unfortunatlety, as there is no government regulation at this time in the U.K., all that people can do is rely on such sources as the internet to check websites or ask direct questions regarding proof of hardcopies of certification. Most Doctors, Dentisit, Solicitors etc... will have their certification on public display as will those genuine Martial Arts Instructors.
Additionally, all Martial Arts Instructors and Fitness trainers must have Insurance! Insurance companies will not offer this without actual Instructor certification and full C.R.B. ( Criminal Record Bureau ) checks.

C.R.B. clearance is required for anyone that is involved in a business that involves interaction with people on a personal level. Therefore if a person has a criminal record, they cannot C.R.B. clearance and therefore cannot get Insurance. People with criminal records should not be allowed to teach, and if you come across any such person we would advise you to avoid them and seek professional martial arts instruction else where.

In some cases, false certification is put forward by 'Cowboy' Instructors so we suggest that you always seek additional information on who it was that has certified any Instructor.

Many 'Cowboy' Instructors who do obtain false certification, will look to 'UP THEIR GRADES' to make them seem more experienced than they genuinly are. For example, it takes 10 years to become a 'Level 4' ( or 4th Dan ) Martial Arts Instructor from the date that they originally qualified as a trainer.

Currently there are at least two people operating in the Cheshire area with less than THREE years experience as a certified Martial Arts Instructors and are stating that they hold 'level 4' ( 4th Dan ) Grades therefore falsely telling people that they have at least 10 years experience as an Instructor. We know of this as several people have recently joined Warrington Kickboxing Studio after first enrolling with certain illegitimate trainers and wasting not only their time - but in some cases a lot of money.

All we can say is...

Welcome to the Wolf-Gym, Warrington Kickboxing Studio
( Established in 1994, by Head Trainer Neil Holden - fully Certified - with over 20 years experience as a career professional Martial Arts Instructor ),

and .....
....Beware of Cheap Imitations!

To review our team of Instructors at Warrington Kickboxing Studio...

( Click here )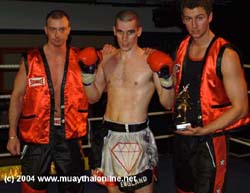 Where we lead, 'other Centres' merely try to follow!

To be YOUR BEST you need to train with THE BEST!

Photos of Warrington Kickboxing Champions in Muaythai & K-1 action ( Click here ).

Photos and Results from our most recent Professional Kickboxing promotion which was held at The Parr Hall.....
'K-1 MAX England Grandprix 2013' ( Click here ).