One of the greatest things a parent can give their child is... CONFIDENCE!

Nothing is better for achieving this than structured martial arts training, at a reputable martial arts school like WARRINGTON KICKBOXING STUDIO.

Although some martial arts Instructors will take children on from as young as 4, the minimum age that we allow children to begin Kickboxing is age 6. We strongly recommend you to avoid any school that allows children to train below this age, as realistically they cannot learn the martial arts skill taught in a basic level class and you would be wasting your time and money.

Childrens Class Times :

Mondays : 4.30 pm - 5.30 pm ( Full )
Tuesdays : 4.30 pm - 5.30 pm ( Full )

Wednesdays : 4.30 pm - 5.30 pm
( Available )

Thursday : 4.30 pm - 5.30 pm ( Full )

Friday : 4.30 pm - 5.30 pm
( Available )

Sundays : 2.30 pm - 3.30 pm
( Available )




Our Juniors get the opportunity to towards the 'Junior' Black Belt! This can be a great training goal for the youngsters! Upon each promotion Children get a new coloured belt, and certificate and a trophy.


Cost £:

Per single session = £6.00

A weeks booking of 3 sessions = £15.00

To obtain a £ FREE starter session...

Please send a text message to
07973-43-18-18.

Send the message
'CHILDRENS KICKBOXING CLASSES ',
and one of our instructors will contact you.

Warrington Kickboxing Studio runs children's martial arts classes weekly, and does not allow any members under the age of 18 to compete at all.

Training is gearedspecifically towards the FITNESS and the SELF-DEFENCE applications of Kickboxing.

During training at the Okami-Dojo ( Wolf-Gym ), all of our members, children and adults alike, train under strict safety conditions, and during partner drills always wear protective equipment.

This consisting of Headgear, Bodyshield, Arm-guards, Shin-guards, and padded Gloves.




Further to this, although the children are wearing headguards, children are never allowed to have any head contact at all during their martial arts training.

Unfortunately, Thai-boxing does not have a national regulatory body that every school must conform to as a mandatory requirement, and many Thai-Boxing schools choose to not follow any of the aforementioned.
Some Thai-Boxing Instructors even advocate children competing to professional standards, without any protective equipment and allowing full-contact knockout blows to the head, as seen in Thailand!

Again, this must be stressed that this is not supported at all by Warrington Kickboxing Studio.
Warrington Kickboxing Studio operates to the highest of safety standards, and is one of the countries leading martial arts centres due to this.

Warrington Kickboxing Studio also conforms to a leading regulatory body, working with the Amateur Kickboxing Association of England ( A.K.A. ).

'Link - A.K.A. England Official Website - CLICK HERE'

On the Warrington Guardian's newspaper website, should you run a search for "Kickboxing" you will see literally hundreds of editorials on Warrington Kickboxing Studio's members representing their town and country on Amateur and Professional Kickboxing events.

Link - Warrington Guardian - Kickboxing Editorials - CLICK HERE!

| | | |
| --- | --- | --- |
| Should anyone wish to discuss further this subject, please contact the school director, Neil Holden, either by email through the Warrington Kickboxing Studio's website or by telephone on 07973-43-18-18. | | |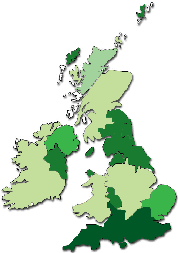 Click Icon of U.K to access Internet Map.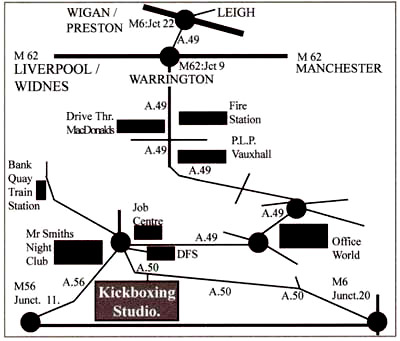 School Director : Neil Holden

Okami - Dojo _Wolf - Gym
Warrington Kickboxing Studio
Top Floor, Unit 8
Bridgefoot Business Centre
Old Road (off Knutsford Road)
Warrington
Cheshire
WA4 1AY


Telephone / Text Message:

Please feel free take a moment to drop us an email with any questions that you may have regarding the training at Warrington kickboxing Studio.

To obtain a £ FREE starter session...

Please send a text message to
07973-43-18-18.

Send the message
'CHILDRENS KICKBOXING CLASSES ',
and one of our instructors will contact you.

Email: info@warringtonkickboxingstudio.com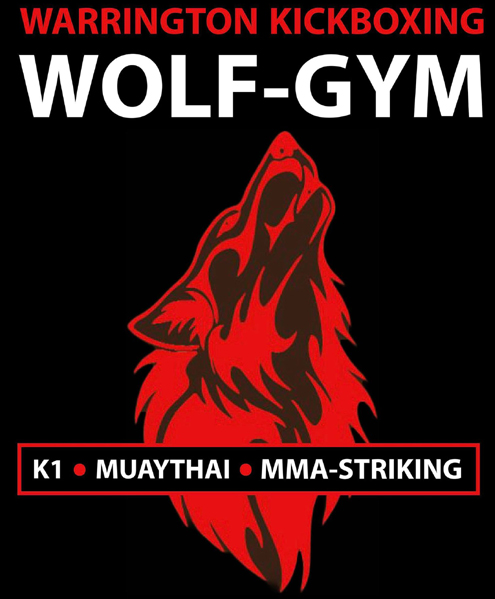 ___