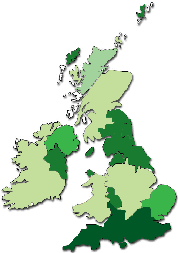 Click Icon of U.K to access Internet Map.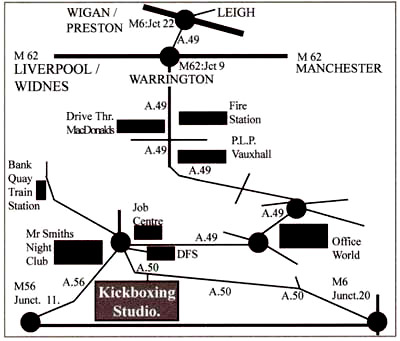 Additionally, the location of the Warrington Kickboxing Studio, is ideal, located in the town centre of Warrington, ( WA4 1AY), just across the roundabout from the the once famous Mr Smith's Nightclub, with more than ample car parking.

School Director : Neil Holden

Okami - Dojo _Wolf - Gym
Warrington Kickboxing Studio
Top Floor, Unit 8
Bridgefoot Business Centre
Old Road (off Knutsford Road)
Warrington
Cheshire
WA4 1AY


Telephone / Text Message:

07973 - 43 - 18 - 18



Warrington Kickboxing Studio, is currently offering a '£ FREE' Introductory Lesson for beginners in any of our Small-Group Classes.
Checkout our timetable and then...
All you have to do is send a text to 07973-43-18-18 saying the message

-------
-----------------------------------"Kick-Start 2014"

------------- Do not delay - and send your text today to 07973 - 43 - 18 - 18


School Director : Neil Holden

Okami - Dojo _Wolf - Gym
Warrington Kickboxing Studio
Top Floor, Unit 8
Bridgefoot Business Centre
Old Road (off Knutsford Road)
Warrington
Cheshire
WA4 1AY


Telephone / Text Message:

07973 - 43 - 18 - 18


Please feel free take a moment to drop us an email with any questions that you may have regarding the training at Warrington kickboxing Studio.

Email: info@warringtonkickboxingstudio.com