A.K.A. Kickboxing is K-1 Style Format ( Oriental Style Rules ) conducted under Olympic style criteria for safety equipment and scoring.

We recommend to anyone that is preparing for an A.K.A. bout to free-spar under conditions as close to those that the will be required to compete in.

This is known as Sports-Specific training.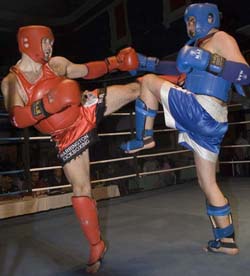 A.K.A. recommend wearing the Armour ( supplied by Okami-Gear ) , and have each round of sparring scored.

Hand Held score-counters can be purchased either from the A.K.A. Alternatively from various suppliers of tally counters that can be found on the internet.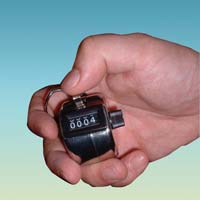 Tally Counter Supplies