IMPORTANT ANNOUNCEMENT :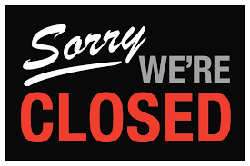 Official Annoucement : Tuesday 17th March 2020 : 8.00am.

It is unfortunate, but due to the new GOVERNMENT guidelines of
'NO UNNECESSARY CONTACT'
we must now cease all Group-Classes and Personal-Training-Sessions at Warrington Kickboxing Studio until further GOVERNMENT GUIDANCE is given.

_____________

The Wolf-Gym has changed peoples lives for over 25 years through Martial Arts tuition, and the Academy fully intends, as soon as it is safe to do so, to continue this for the next 25 years.
As you will no doubt appreciate, it can be devastating for any small business to have to close down - even temporarily, and some businesses will no doubt not survive.

However the safety of our members and of our team of Instructors along with their families is what is of importance right now.
Thank you for your support during this very difficult time.
Stay safe, and keep your family and your loved ones safe.
Neil Holden.

Businessed Paused : Tuesday 17th March.
Duration of non-operation as at Tuesday 23rd June : 14 Weeks.
___________________________________________________________________




Welcome to the website of Neil Holden's Martial Arts Academy 'Warrington Kickboxing Studio', also known as the 'Wolf-Gym', based in Cheshire, England.

At Warrington Kickboxing Studio we deliver outstanding Martial Arts tuition for people wanting to learn how to Strike with Kicks, Punches, Knees & Elbows, be it for Self-Defence & Fitness or Competition.

Absolute beginners, no matter what level they feel they maybe at are very welcome. Our structured training programs are ideal for fitness, core-stability, flexibilty, improving strength and burning bodyfat as well as improving confidence!

As one of the U.K.'s premier full-time Martial Arts Academies, the Wolf-Gym's team of Striking-Coaches are all Black Belt certified and share expert tuition 7 days a week with sessions available from 6.00am until 10.00pm.

The Wolf-Gym runs separate Kids classes, seperate Teenager classes, seperate Adult Small-Group-classes as well as Personal-Training.

Kickboxing is known as 'The art of Striking', and Striking is regarded by many as the ultimate method of Self-Defence.

Our Combat-Kickboxing syllabus will teach you how to Strike using Kicks, Punches, Knees, Elbows and Open-Palm techniques. As well as 'Standup-Striking', the syllabus also covers 'Split-Level-Striking' and 'Ground-Striking', applicable for Self-Defence ( Combatives ) or M.M.A. ( Mixed-Martial-Arts ).

For those looking to train in Kickboxing for Self-Defence & Fitness our Black Belt program is suitable for people of all ages and abilities.
| | | |
| --- | --- | --- |
| | | |
For those wanting to compete, ( which is usually about one person in ten ), members train on our Championship program.

Our Championship program has a proven track record. Over twenty five years, 43 Champions from the Wolf-Gym have won a combined total of 78 Title Belts while competing in the Ring and also in the Octagon-Cage.

Our Champions have won Area, English, British, Commonwealth, European and World Titles. Two of the Wolf-Gym's Champions being World Champions, one of which also became the 2005 Warrington sports Personality of the year!

The outstanding facilities at Warringon Kickboxing, make the Wolf-Gym one of the leading Martial Arts Academies in the U.K. with not one, but two, custom built Studio's, one specifically for Personal Training and the other for Small-Group Classes.

These feature heating / air-conditioning, mirrored walls, safety padded flooring, Strength-&-Conditional equipment, a multi-level Bag-Rig, a Boxing Ring, and an competition sized Octagon Cage.

| | | |
| --- | --- | --- |
| | | |

Warrington Kickboxing has new starters every day, and absolute beginners are always very welcome.

Established on the 1st August 1994, the Wolf-Gym has been the #1 Kickboxing Academy in Cheshire for over 25 years. So, forget the cheap imitations, if you really want to learn the 'Art of Striking', then simply book in for a £FREE trial session, and begin your journey into the world of Martial Arts today!

Train for....

....'Self-Defence & Fitness' on our Black Belt program,

or Train for....

....'Competition' on our Champions program,

the choice is yours!


Warrington Kickboxing Studio - Black Belt School of Excellence!

Wolf-Gym - Home of Champions!